Over the last 20 years, we've honoured thousands of insurance claims to growers suffering a loss. We aim to keep the process easy and to respond efficiently and fairly.
Need to make a claim?
If you need to make a claim on behalf of your client's Primacy insurance policy, simply complete our Loss Notification Form and someone will be in contact, usually within 24 hours.
Have questions?
Read through our frequently asked questions below, check your client's insurance policy or feel free to give us a call on +613 8624 8400 and we'll be happy to guide you through the claims process.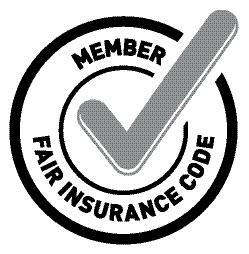 We are a member of the Insurance Council of NZ and adhere to the Fair Insurance Code, which provides you with assurance that the we have high standards of service to our customers.
What should I do if my client wants to make a claim?

Please complete a Loss Notification Form and email the completed form to claims@localhost.

What information will I need to provide when lodging a claim?

You need to provide details such as the time when the loss occurred, the cause of the loss, a description of the crops damaged, an estimate of the nature and extent of the physical damage and details of any other insurance policy under which your client is entitled to claim for the same loss.

What happens when my client makes a claim?

Once Primacy receives notification of a potential loss, someone from our appointed assessing firm will contact your client to discuss the claims process and the details of the field assessor who'll be attending their site. The field assessor will contact your client, usually within 48 hours, to arrange an inspection. It always helps the process if they're able to provide reasonable assistance to our assessors when reviewing the nature and extent of the loss or damage to their property. They may also request a farm map, reconfirm the areas affected and extent of damage, and for any farm vehicles to be available for site inspection.

What does my client need to do if harvesting or about to harvest?

If at the time of the loss or damage the crop is ready for harvest or being harvested, your client may continue to harvest. However, a sample area should be left for inspection for the assessor. For requirements and measurements of the sample area, please refer to the policy or give us a call.

How long will it take to process my client's claim?

Every claim is different and individual circumstances may affect how long it takes to process their claim. We're committed to making the claims process simple and transparent and to have the claim processed as quickly as possible. Your client can contact their claims consultant directly for progress updates.

Can my client change their yields or values on a crop whilst they have a claim?

Unfortunately, you can't make any changes to the policy online during an open claim. If changes are required to a policy that's had a claim during the season, you can email these changes to us and we'll be happy to review them. Refer to the Policy wording for further details.

What if my client is not happy with the way their claim is processed?

We hope this isn't the case. If they do, however, have a complaint or wish to lodge a dispute regarding any aspect of the claims process, please contact or write to us and explain what their complaint is and reasons behind it. We'll do our best to resolve their complaint immediately. If this isn't possible, we can refer the matter to our Internal Dispute Resolution Committee (IDRC). If they're unhappy with the outcome from our IDRC, they have the option to take things further and contact the Financial Services Complaints Ltd (FSCL). Please visit www.fscl.org.nz for contact details, and FSCL's Terms of Reference. The EDR process operates on an independent basis to fully review all aspects of their complaint.